The beautiful beaches stretch for several kilometres and are wide and flat making them ideal for safe beach activity. Andy´s beach bar is probably the most well known beach based restaurant in Cabopino offering freshly cooked food and a bar with live music however there are also several restaurants to choose from.
There are parking spaces in Cabopino port itself, plus plenty away from the beach, but vehicles are hidden from view, so as not to spoil the overall port / beach atmosphere.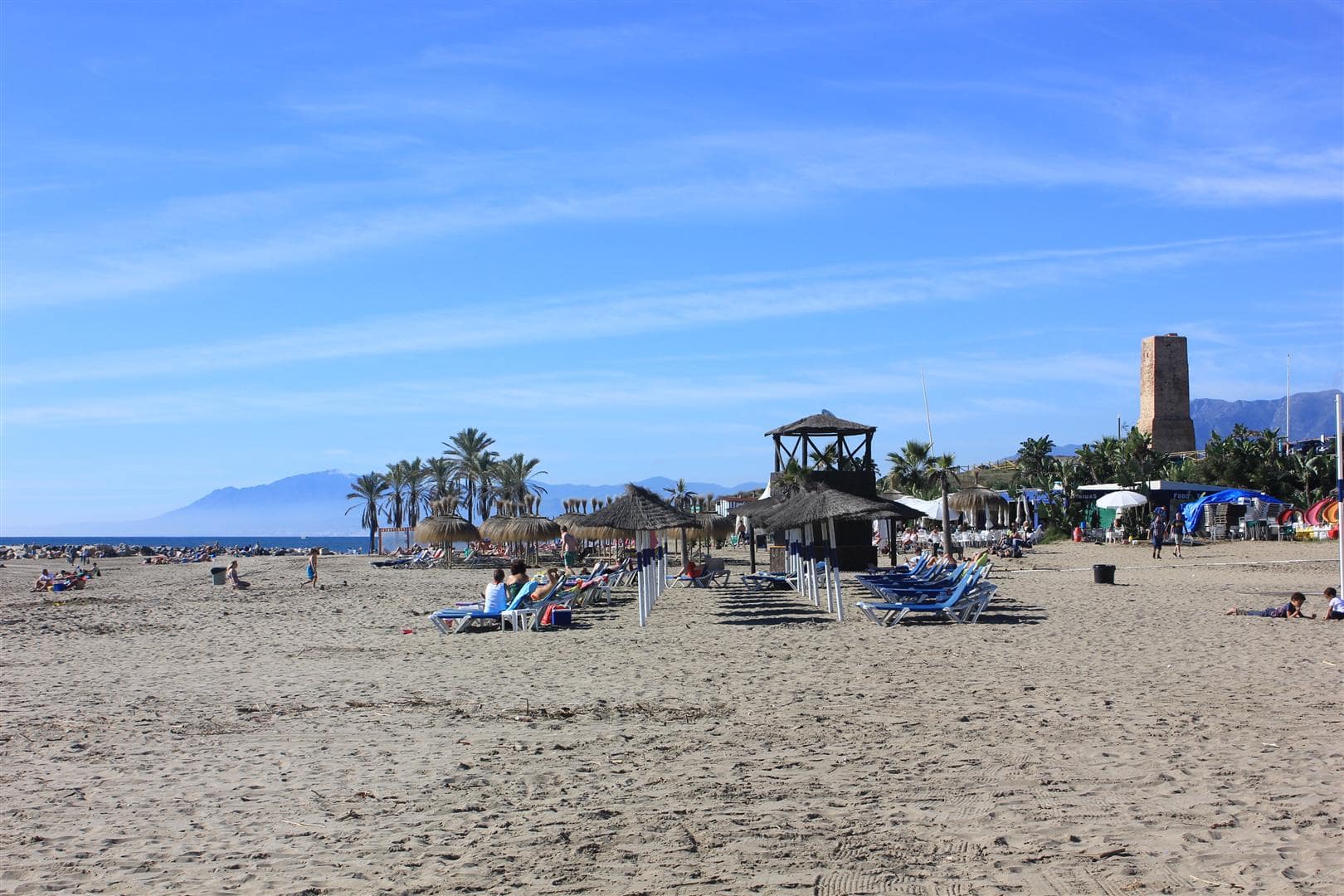 Within the naturally sheltered harbour where only smaller boats have access you will find a wide range of restaurants, bars and ice cream parlours to enjoy. Spanish, Italian and international cuisine is on offer or simply pull up a chair, sip a freshly made cocktail and watch the boats come and go. Medium sized boats are always moored up in Cabopino port and you can usually see hundreds of fish swimming around next to them, such is the clarity of the water.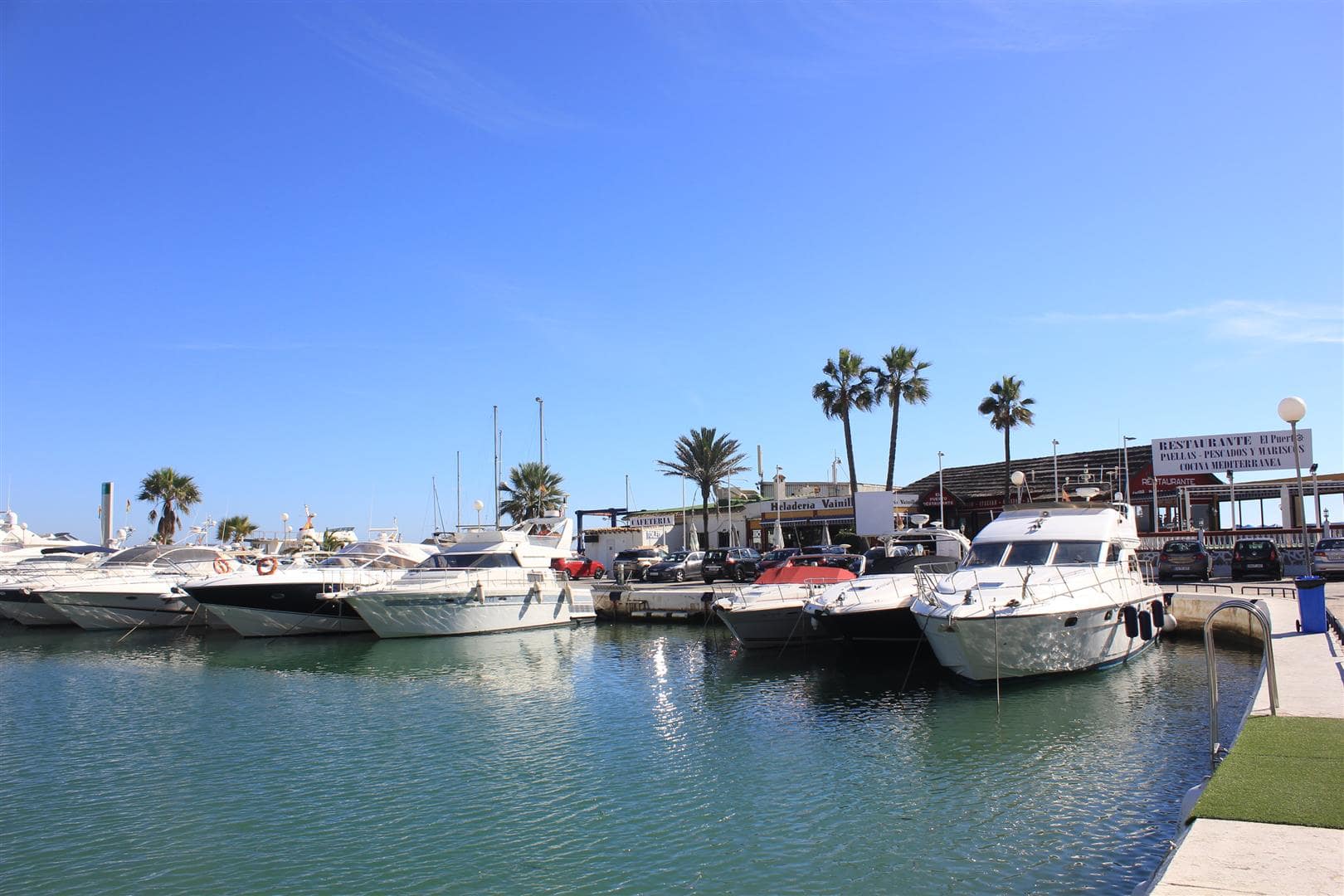 If you are feeling a little more adventurous, from the harbour, fishing trips and dolphin-watching excursions are always available, and for golfer then you will find it hard to find a better golf course then Cabopino Golf which enjoys a dramatic location at the rear of the resort.
Due to the resort's classier reputation – evenings out in Cabopino centre around fine dining, which is something that it does very well.
Additionally, there are a few lively Spanish bars on the plaza which have the occasional flamenco evening and, this being Spain, the locals are all night owls, so there's plenty of buzz and vibrancy around the resort once the sun goes down.
On the other side of the main road, you'll find an Italian restaurant called "Da Bruno´s" – which is arguably the best Italian restaurant chain on the coast.